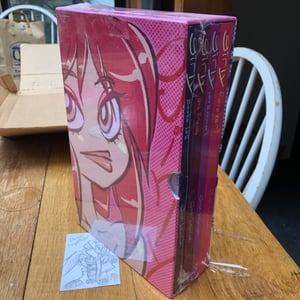 $

120.00
Every Girly comic that was ever published on the internet is contained in these 4 books, themselves contained in a pretty sweet slipcase.
Thought to be sold out for years, I came across about 20 while packing for a move to Washington. Not sure how that happened, but hey, anything that will help me pay for the move.
Each collection is signed and numbered and comes with a sketch card of the buyer's choosing.
The original print run of this collection was 500. There... probably won't be any more after these are gone. But no pressure!